Reliable Lewisville Flooring Professionals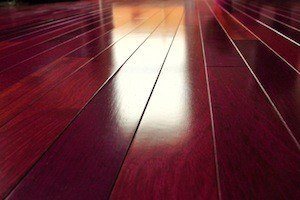 When you find yourself in need of a dependable Lewisville flooring company to help you enhance your home's beauty and comfort, there is only one name that you need to know: Draper Floors. For over ten years, our team of Lewisville flooring professionals have been helping local homeowners find and install the high quality flooring options they need to fully realize all of the design goals that they have in mind for their home. The effect that new flooring can have on your home is simply stunning, but it is definitely the type of project that you only want to entrust to someone that knows what they are doing, otherwise you could find yourself facing serious issues down the line with things that haven't been installed properly, or something that sold you on the wrong kind of materials based on your particular needs. When you are in the market for a professional Lewisville flooring company to help you with your next project, you want to make sure that you do your homework, and never settle for a company that is just going to pressure you into going with the first thing they show you before moving on to the next customer in line. When you are looking for the absolute best in quality flooring products and services, you can always count on our team of professionals at Draper Floors.
Here at Draper Floors, each and every one of our professional Lewisville flooring experts are highly skilled, trained, and experienced in the field, and we know what it takes to deliver the exceptional results that you expect each and every time. Our team of professionals make it a point to work together with your personally so we can get a good understanding of what your goals are for your home, and show you a variety of different options that we believe will help you achieve them. If you have any questions about our full line of high quality flooring services, or if you would like to schedule an appointment for consultation with one of our specialists, give us a call today. Our team of experts are always standing by and would be more than happy to assist you in any way we can.
Lewisville Hardwood Flooring
In terms of sheer value, there are few flooring options out there that can even come close to the kind of value that brand new hardwood flooring can bring to your home. That being said, however, it is important to make sure that you get the right kind of flooring to mesh with your home's design, and you get someone you can trust to perform the installation to ensure the work is done properly, and your aren't going to have any serious issues on your hands in a few months time. Here at Draper Floors, our team of Lewisville hardwood flooring specialists will go through and show you a sampling of all of the various options available to you, and make recommendations as to which ones might be the best fit for the kind of design you want to create in your home.
See What Customers in Lewisville, TX are Saying About Us
Draper Floors is Rated: 5 / 5
based on these 3 happy customer reviews.
---
"Draper floors installed carpet & wood flooring at my home & did such a wonderful job my 84 yr. old mother had them install laminate flooring & carpet in her home. I am a Project Superintendent for a large commercial construction company & have been in the construction Industry for 40 years & have worked with many floor contractors over the years & Draper floors is second to none. The installation was 1st class & Mr. Drapers service before & after was above & beyond what I expected. He not only called about the installation but came out after & checked to insure installation was done correctly. I would highly recommend Draper floors to anyone."
---
"I would recommend Draper floors to anyone looking for quality products, reasonable price and exceptional customer service. Tim was very helpful in every aspect of selecting the flooring. The job was fairly large, with removal of existing tile and then installation of wood and new tile. The work began on time and was done in 6 days. We couldn't have been happier with the installers and the finished floors look great."
---
"After a great experience installing a laminate floor for our office last summer, we used Draper Floors again this week to replace linoleum and tile throughout most of our ground floor. Tim Draper's selection of tile was beautiful and affordable, and we quickly found exactly the product we wanted and in a little over a week, we're loving our house's transformation. Once again we were impressed with the quality of the work and the workmen themselves were great guys, too. We know who we'll get to install carpet and any other remodeling needs in the future!"
---
Recent Articles
Carpet Type and Fiber Guide Provided by Carrollton Flooring Experts

One of the most important features of your living spaces is its flooring. For your living room and bed rooms, no flooring option creates an inviting and comfortable feel better than carpets. When you install new carpets in your home, you and your family can enjoy your property to the utmost. This highly versatile, beautify […]

Read More


Bathroom Remodeling Ideas For Carrollton, Texas Showers & Tubs

When it comes to bathroom remodeling ideas for showers and tubs, you can't get better advice than from the professionals at Draper Floors. In all ways possible, we love to help our customers get the information they need to make decisions for Carrollton bathroom remodeling. Remodeling gives you a great opportunity to have a new […]

Read More