Quality Tile Flooring In Carrollton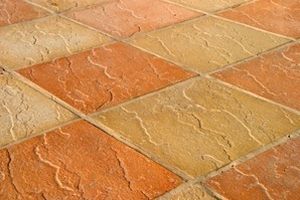 When you are looking for a durable, aesthetically pleasing, and long lasting flooring option for your home, it might be time to start considering all of the benefits that you stand to gain with brand new tile flooring. Tile flooring can be a wonderful flooring option if you like the look of natural stone, but you don't want to pay the price that natural stone would normally cost you. Tile flooring is highly durable, and doesn't require a great deal of maintenance in order to keep it looking good, making it an extremely popular option for bathrooms and kitchens in particular, although it can still be a great fit for any other room in your home. Tile flooring comes in a wide variety of different styles, designs, and colors, so no matter what kind of look you are trying to create for the interior of your home, tile flooring can provide you with the results you are looking for. Here at Draper Floors, our team of Carrollton flooring professionals can help you find the perfect tile option for your home, and give you a quality installation that we are sure you'll love for many years to come. If you have any questions about our full line of high quality tile flooring, or you would like to schedule an appointment for consultation with one of our specialists, give us a call today. Our team of experts are always standing by and would be happy to assist you.
Ceramic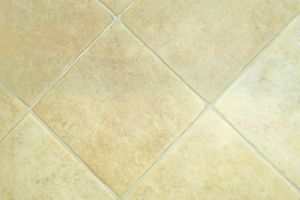 Ceramic tiles are generally composed of materials like clay, quartz, other sand-like materials, and water, and once the ceramic tiles are formed, they are fired at high temperatures to harden them up and make them ready to be installed in homes all over the country. Ceramic tiles come in a wide variety of different finishes, colors, and sizes to ensure that no matter what kind of design you are trying to create in your home, you can rest assured that there is a ceramic tile option out there that is going to complement it perfectly. In addition to its design versatility, ceramic tile is also an environmentally friendly flooring option, and their durability means that you likely won't have to replace them down the line unless you are just ready to try something new.
Read More
Porcelain
Porcelain tile has much in common with ceramic tile, but the difference generally lies in the fact that the clay used in porcelain tile is much more pure and refined to a higher degree. As a result, porcelain tile is generally a good bit denser than ceramic tile, and therefore more durable and better suited to certain applications. In addition, because of its higher density, porcelain tile is less likely to absorb moisture, helping to prevent staining and the build up of mold and mildew as the moisture can just be wiped away. This makes them a great option for any room that is going to be in close proximity to water of any kind, like your kitchen, bathroom, and even the entryway to your home.
Read More
Recent Articles
Carpet Type and Fiber Guide Provided by Carrollton Flooring Experts
One of the most important features of your living spaces is its flooring. For your living room and bed rooms, no flooring option creates an inviting and comfortable feel better than carpets. When you install new carpets in your home, you and your family can enjoy your property to the utmost. This highly versatile, beautify
Read More
Bathroom Remodeling Ideas For Carrollton, Texas Showers & Tubs
When it comes to bathroom remodeling ideas for showers and tubs, you can't get better advice than from the professionals at Draper Floors. In all ways possible, we love to help our customers get the information they need to make decisions for Carrollton bathroom remodeling. Remodeling gives you a great opportunity to have a new
Read More