Professional Carrollton Laminate Flooring Services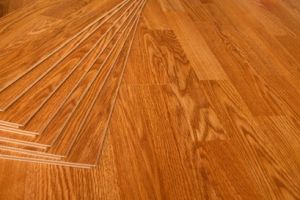 When you are looking for an elegant flooring solution for your Carrollton home, but you don't want to pay the price that would normally be expected when making the investment in hardwood or natural stone flooring, laminate flooring might be just the option you've been searching for. Laminate flooring is generally a piece of interlocking flooring that has been made to look like a different materials, usually taking the appearance of wood or stone, and can still provide you with that same beautiful aesthetic, just without the major cost of investment. Here at Draper Floors, our team of Carrollton flooring professionals have the skill and experience necessary to help you find the perfect new laminate flooring option to help you achieve the kind of design that you've always wanted for the interior of your home. While laminate flooring might not have the price tag that is normally associated with the actual type of flooring that it has been made to resemble, laminate flooring is still a highly durable, resistant, and waterproof flooring option, and comes in a wide variety of different colors, textures, and styles to ensure you can always find exactly what it is you're looking for. If you have any questions about our full line of high quality laminate flooring options, give us a call today and let us show you what our team of Carrollton flooring professionals can help you accomplish in your home.
Wood Plank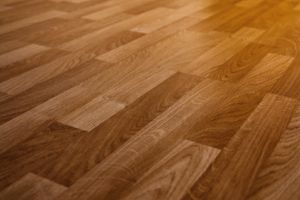 Wood plank laminate flooring, much like you would infer from the name, is a type of laminate flooring that has been manufactured in plank form and designed to imitate the appearance of natural hardwood flooring. Wood plank laminate flooring comes in a wide variety of different styles, so whether you are looking for a handscraped, smooth, or even distressed finish, there is a laminate flooring option out there that will help you accomplish all of your design goals.
Read More
Laminate Tile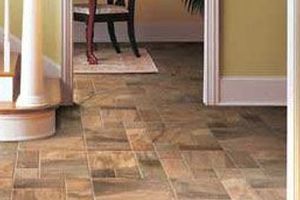 Laminate tile flooring is generally manufactured in square of rectangular shapes, and can be made to imitate the look of a number of different natural tile flooring options, ranging from granite to travertine, and everything in between. Laminate tile can be a wonderful flooring solution in many of the same rooms that you would use the real thing, like kitchens, entryways, and bathrooms, and you will find that the high durability and resilience that makes natural tile such an attractive option in these rooms is still present when you make the choice to go with a laminate version as well.
Read More
Recent Articles
Carpet Type and Fiber Guide Provided by Carrollton Flooring Experts
One of the most important features of your living spaces is its flooring. For your living room and bed rooms, no flooring option creates an inviting and comfortable feel better than carpets. When you install new carpets in your home, you and your family can enjoy your property to the utmost. This highly versatile, beautify
Read More
Bathroom Remodeling Ideas For Carrollton, Texas Showers & Tubs
When it comes to bathroom remodeling ideas for showers and tubs, you can't get better advice than from the professionals at Draper Floors. In all ways possible, we love to help our customers get the information they need to make decisions for Carrollton bathroom remodeling. Remodeling gives you a great opportunity to have a new
Read More