4 Tips To Great Flooring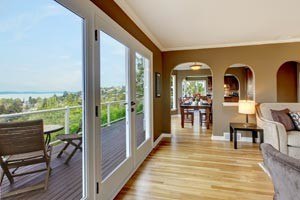 Installing new flooring in your Carrollton home can be both satisfying and frustrating at the same time. With all the options to choose from and other variables to consider, the wrong flooring choice can cause you regret and misery, while wasting your time and money. This is why it's vital to get it done right the first time. We have been installing high quality flooring for homeowners Carrollton for several years now, and we know that the right strategy can help you get the results that you're looking for. So here are some useful tips to help insure that you find the perfect flooring for you.
Cast a Vision – The most important question that you'll ask yourself is, What do I want my floor and my room to look like? Remember, that the type, style, and design of your flooring will ultimately set the tone for your entire room. Different flooring material can drastically change your room. You'll get a completely different feel from carpet, then you will tile or laminate. So be intentional and get your creative juices flowing. The right flooring will make your room stand out and help you achieve you goal. The wrong flooring can end in disaster. So have an idea of what you want and then start putting the pieces together.
Do Your Homework – Having a difficult time deciding which type of flooring is right for your room? Now is the time to do the research to find out. There are endless resources out there to help guide you along the way. You need to start by finding out the fundamental differences in the types of flooring available to you. Find out about the pros and cons of carpet, natural wood, stone, tile, laminate and vinyl. What are the long-term benefits of each? How much maintenance is involved? And how does each add actual value to your home? Ask the important questions and get the answers, before you ever make a decision.
Consult a Flooring Expert – Although there are lots of great opinions out there from 'experienced' homeowners, and more articles to read than you have time for, the only to truly find answers is to talk to an expert flooring installation company. Find a company that is licensed, experienced and has a good reputation in the community. Experts can tell you all you need to know about all the different flooring options and which is best for you. They should be able to answer even the toughest questions, including the ones you didn't think to ask.
Quality vs. Savings – Remember, your new flooring is more than just some purchase. Think of it as a real investment into your home. So going cheap isn't always the answer. After all, you get what you pay for. This is especially true with home remodeling. Get quality products and hire a quality company. Both will end up saving you time, money, and frustration down the road.
Recent Articles
Carpet Type and Fiber Guide Provided by Carrollton Flooring Experts
One of the most important features of your living spaces is its flooring. For your living room and bed rooms, no flooring option creates an inviting and comfortable feel better than carpets. When you install new carpets in your home, you and your family can enjoy your property to the utmost. This highly versatile, beautify
Read More
Bathroom Remodeling Ideas For Carrollton, Texas Showers & Tubs
When it comes to bathroom remodeling ideas for showers and tubs, you can't get better advice than from the professionals at Draper Floors. In all ways possible, we love to help our customers get the information they need to make decisions for Carrollton bathroom remodeling. Remodeling gives you a great opportunity to have a new
Read More