Are You Looking for Vinyl Plank Flooring in Carrollton, TX?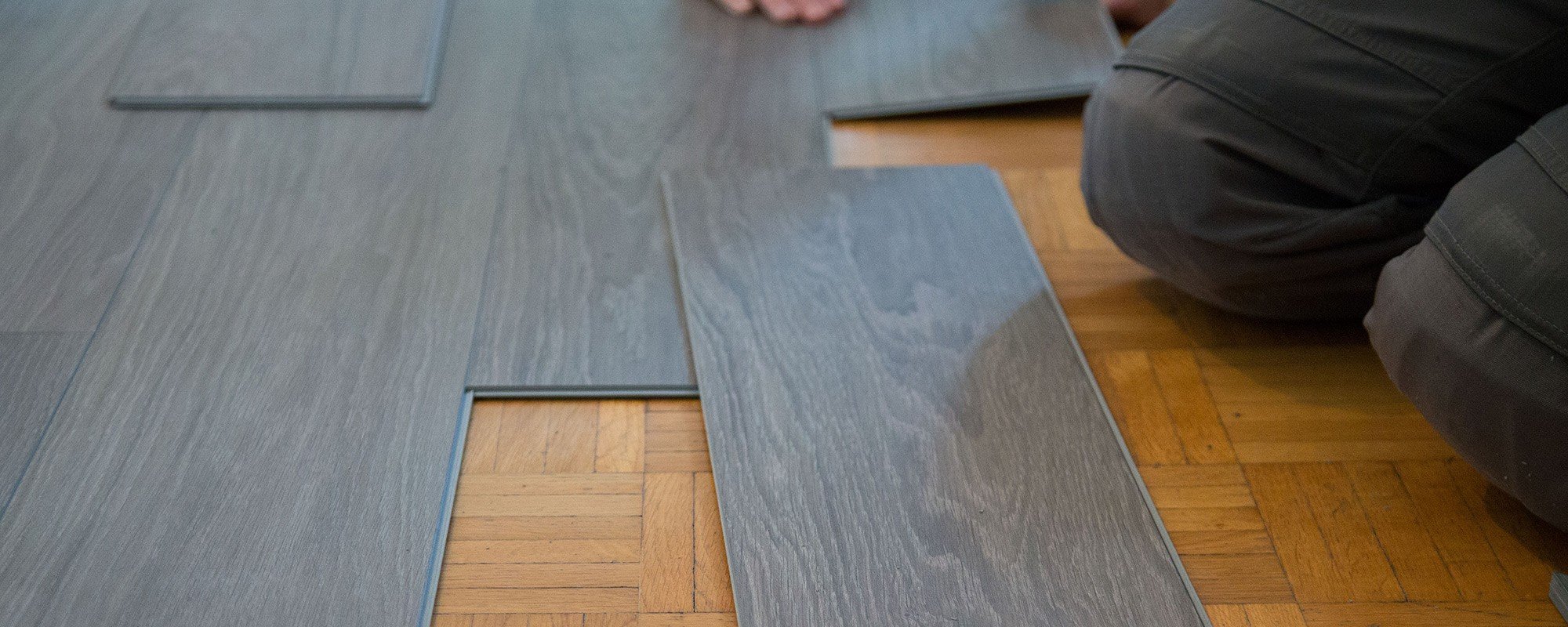 If you want a dependable and honest flooring contractor, then call on the Carrollton vinyl plank flooring specialists at Draper Floors. We're committed to seeing the job get completed the whole way through. We are the flooring company that wants to add a touch of elegance to your home. Just set an appointment and we'll be there
You'll be glad that we came out as there will be no disappointments on your end. Our team of flooring experts have the knowledge and equipment to get the job done as quickly as possible. If vinyl plank flooring is what you want, then contact us.
It's one off the more popular choices amongst homeowners. Vinyl plank flooring has many benefits for homeowners who have children or pets. Our floors don't scratch nor do they dent. If you want durability, then you've picked the correct type of flooring.
Carrollton vinyl plank flooring will not rip or tear. That's one of the major selling points of it. Laminate floors will scratch and tear at times if they are heavily worn on. Just think about how many time your kids have moved a chair across the floor or skateboarded in the kitchen.
Your children will no longer leave a lasting imprint on your floors. Go with vinyl plank flooring and you'll feel much more relieved. It's simple to maintain as you won't have to waste any time waxing it. Your shine will always stay within these floors.
You'll see that there are a lot of positive attributes to vinyl plank flooring. One of them being, it is waterproof. That's right, you can spill water on your flooring or get out of the shower with wet feet. Your vinyl plank floors will not get soaked.
Vinyl plank flooring is relatively simple to install. I's not like hardwood flooring where it needs cut and precisely measured. It's the answer you've been waiting for. Vinyl plank flooring can be very beneficial to rooms in your home such as the kitchen or bathroom areas.
This type of flooring goes really well in these particular areas as there is lots of moisture to deal with. Just knowing that this flooring will not crack nor tear should bring peace of mind to many homeowners.
You may think that vinyl plank flooring is real wood, but to the trained eye it's not. It resembles real wood. The flooring is great as it mimics expensive hardwood flooring, but is only half of the price. Contact Draper Floors today and we'll get started on delivering a great floor to your home.
If you're proud of your home, then Carrollton vinyl plank flooring is the way to go. We'll make the rooms in your home look much more modern.
If you are wanting to update your home with vinyl plank flooring please call 972-394-3740, complete our online request form, or visit our showroom at 1711 E. Frankford Road, Carrollton, TX 75007. Draper Floors will earn your business.