Looking For Carrollton Plush Carpet Options?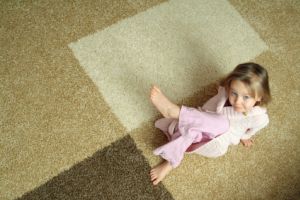 When you are in the market for new carpets for your Carrollton home, there is only one name in quality that you need to know, and that name is Draper Floors. Here a Draper Floors, our team of Carrollton flooring professionals have been helping homeowners just like you find the perfect new flooring solutions for their homes for over ten years now, and we have no intention of slowing down anytime soon. When you are hunting for a new flooring for your home, there are a number of different options available to you, and when comfort is at the top of your list of priorities, it might be worth considering all of the benefits that new plush carpet could bring to your home. Plush carpeting is an extremely popular form of carpet among homeowners all over the country, providing you with a smooth, luxurious finish that you and your family alike are sure to enjoy. When it comes to your home's flooring needs, we believe that you should never have to settle for anything less than the best, and when you make the call to our team of professionals, you never will.
Here at Draper Floors, we make it our mission to ensure that each and every one of our valued customers gets exactly what it is they need to get the most from their Carrollton home's flooring in terms of both beauty and comfort. We have a wide variety of different plush carpeting options available for you to choose from, so no matter what kind of style of design you are looking to create in your home, you can rest assured that our team of professionals are up to the task of helping you find it. If you have any questions about our full line of high quality plush carpeting products and services, or you would like to schedule an appointment for consultation with one of our specialists, give us a call today. Our team of experts are always standing by and would be more than happy to assist you in any way we can.
Plush Carpeting Pros
Plush carpeting is an extremely popular form of dense, level cut pile carpeting that has a very smooth and luxurious finish to it. In fact, plush carpeting has a lot in common with velvet carpeting, but since the plush isn't as dense and the twist of the fibers is not as tight, plush carpeting actually tends to feel softer to the touch. Plush carpeting tends to come in both Saxony and Textured plushes, and is available in a wide variety of different colors to help ensure you don't have any trouble matching it to the various rooms of your home. While the textured plush is very good at hiding vacuum marks and footprints, it doesn't do as well at hiding soil and stains, making it an ideal selection in more formal rooms of your home like your dining and living rooms as opposed to hallways and bedrooms where you will likely be getting more foot traffic on average.
See What Customers in Flower Mound are Saying About Us
Draper Floors is Rated: 5 / 5
based on this 1 happy customer review.
---
Recent Articles
Carpet Type and Fiber Guide Provided by Carrollton Flooring Experts
One of the most important features of your living spaces is its flooring. For your living room and bed rooms, no flooring option creates an inviting and comfortable feel better than carpets. When you install new carpets in your home, you and your family can enjoy your property to the utmost. This highly versatile, beautify
Read More
Bathroom Remodeling Ideas For Carrollton, Texas Showers & Tubs
When it comes to bathroom remodeling ideas for showers and tubs, you can't get better advice than from the professionals at Draper Floors. In all ways possible, we love to help our customers get the information they need to make decisions for Carrollton bathroom remodeling. Remodeling gives you a great opportunity to have a new
Read More