Luxury Vinyl Flooring Services In Carrollton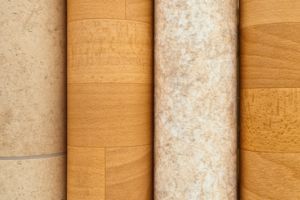 When it comes to popular flooring types around homes all over the country, vinyl flooring ranks up there near the top of the list. What you might not be aware of, however, is that vinyl flooring has come a long way in recent years, and that vinyl floors that you remember from years ago are definitely not the same vinyl floors of today. Thanks to advances in technology, vinyl flooring is more durable and resilient than ever, and thanks to advanced graphics, they can even take on the appearance of many other types of luxury flooring materials while still providing you with a high quality, affordable flooring option for your home. Here at Draper Floors, our team of Carrollton flooring professionals are ready to work with you and show you firsthand why new luxury vinyl flooring could be exactly what you've been searching for when it comes to your home's flooring needs. Here at Draper Floors, we have a wide variety of different options available for you to choose from, so no matter what kind of aesthetic you are trying to create in your home, you can rest assured that you will find it right here with us. If you have any questions about our full line of high quality luxury vinyl flooring options, give our team of professionals a call today.
Vinyl Plank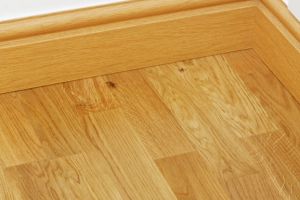 When you think of luxury flooring options, most homeowners tend to think of hardwood flooring. While hardwood flooring does look great, it can be quite the investment, and comes in at a price that some homeowners just can't afford, or just don't want to pay. With high quality vinyl plank flooring, however, you can get that same beautiful aesthetic that you would get with hardwood, but at a fraction of the cost you would otherwise pay when making the investment in the real thing. In addition to its beauty, vinyl plank flooring is also waterproof and highly resistant to damage, making it an ideal selection in rooms of the home that are subjected to heavy amounts of traffic.
Read More
Vinyl Tile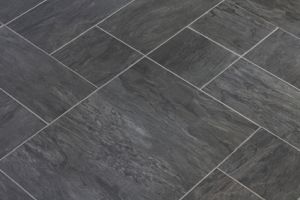 If you have always wanted new tile flooring for your home, but you have either never had the money to invest in it, or have never wanted to put that kind of money down, vinyl tile flooring might be an option worth considering. Vinyl tile flooring is available in both planks and squares, and comes in a variety of different thicknesses, colors, and patterns, so no matter what kind of design you are trying to create in your home, you can rest assured that there is a vinyl tile option out there that will help you accomplish all of your design goals.
Read More
Recent Articles
Carpet Type and Fiber Guide Provided by Carrollton Flooring Experts
One of the most important features of your living spaces is its flooring. For your living room and bed rooms, no flooring option creates an inviting and comfortable feel better than carpets. When you install new carpets in your home, you and your family can enjoy your property to the utmost. This highly versatile, beautify
Read More
Bathroom Remodeling Ideas For Carrollton, Texas Showers & Tubs
When it comes to bathroom remodeling ideas for showers and tubs, you can't get better advice than from the professionals at Draper Floors. In all ways possible, we love to help our customers get the information they need to make decisions for Carrollton bathroom remodeling. Remodeling gives you a great opportunity to have a new
Read More