Limestone Flooring Experts in Carrollton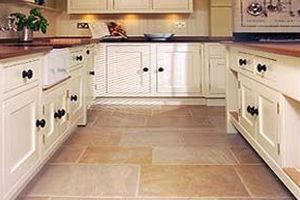 When you make the decision to invest in new natural stone flooring for your home, there are going to be a number of different options out there for you to choose from, and if you have never done a lot of research on the topic before, it can be easy to get overwhelmed with all of the various choices out there you have to decide between. The choice you make is going to be one that is largely dependent on what kind of style or design that you are looking to implement in your home, but our team of Carrollton flooring experts here at Draper Floors are going to do everything in our power to help you through this process and make sure that you find the option that you and your family are going to be able to get the most enjoyment from. When you are looking for a more rustic look for the interior or exterior areas of your home, limestone flooring might be just the option you've been searching for. When you are ready to transform your Carrollton house into the home of your dreams, give our team of professionals a call today and let us show you what we can do.
Here at Draper Floors, our team of Carrollton flooring professionals have the skill and experience necessary to help you find the perfect new limestone flooring to help you create the overall look for your home that you've always dreamed of. For over ten years now, we have been helping homeowners all throughout the local area find the perfect new flooring solutions for their homes, and we have no intention of slowing down anytime soon. If you have any questions about our full line of high quality limestone flooring options, or if you would like to schedule an appointment for consultation with one of our specialists, give us a call today. Our team of experts are always standing by and would be more than happy to assist you in any way we can.
Limestone Flooring Pros
Limestone is a sedimentary rock, which means that it's formed from compounding layers of older rocks and minerals that have solidified and become one over time. As such, it has a very unique aesthetic that lends itself quite well to helping you achieve that certain level of rustic charm that you might have been wanting for your home. Limestone flooring tends to come in more muted color tones, like tans and soft beiges that can give any room a relaxed and informal feel. This makes them particularly sought after for bathrooms and the like where the softer colors can give you a spa-like feel for the room. In addition, because of how limestone is formed, they are typically one of the more durable natural stone flooring options out there, giving you a very strong and solid surface.
Recent Articles
Carpet Type and Fiber Guide Provided by Carrollton Flooring Experts
One of the most important features of your living spaces is its flooring. For your living room and bed rooms, no flooring option creates an inviting and comfortable feel better than carpets. When you install new carpets in your home, you and your family can enjoy your property to the utmost. This highly versatile, beautify
Read More
Bathroom Remodeling Ideas For Carrollton, Texas Showers & Tubs
When it comes to bathroom remodeling ideas for showers and tubs, you can't get better advice than from the professionals at Draper Floors. In all ways possible, we love to help our customers get the information they need to make decisions for Carrollton bathroom remodeling. Remodeling gives you a great opportunity to have a new
Read More