Carrollton Home Improvement Specialists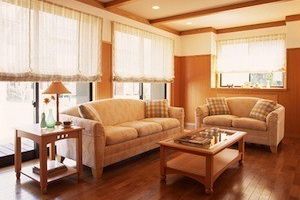 Here at Draper Floors, we believe that as a homeowner, you deserve the absolute best when it comes to customizing your home to fit your functional and aesthetic tastes, and we make it our mission to ensure that you never have to go without it. Draper Floors is your premier local Carrollton flooring company, and for over ten years, we have been helping homeowners just like you transform their houses into the home of their dreams, and we do this partly through our full line of high quality home improvement services. Our work is second to none, and we make use of some of the highest quality materials from some of the industry's leading manufacturers to ensure that each and every one of our valued customers gets nothing but the best for their home.
Here at Draper Floors, each and every one of our Carrollton flooring specialists are highly skilled, trained, and experienced in the field, and we are completely dedicated to making sure that you get the highest quality work possible when it comes to your next home improvement project. No matter how simple or complex your project idea might be, our team of professionals will work their hardest to ensure that the results are something that you and your family will be able to enjoy for many years to come, and you have our professional promise that we will never sacrifice the quality of your work for the sake of speed. Delivering quality workmanship and results is always our top priority, so if you are ready to see the difference that quality can make when it comes to your next home improvement project, give our team of professionals a call today and prepare to be amazed.
Kitchen
Backsplashes
When it comes to adding a touch of personal style to your kitchen, there are few projects out there that can accomplish this goal like having a new kitchen backsplash installed. Kitchen backsplashes come in a wide variety of different designs, colors, and materials, meaning that no matter what kind of design you have in mind for your home, you can rest assured that there is an option out there that is going to give you exactly the kind of looking you're going for.
Read More
Shower & Bathtub Remodeling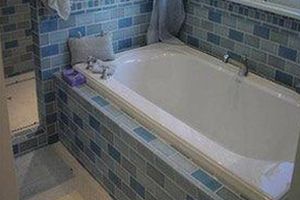 Your shower and bathtub see use on a daily basis, and as such, doesn't it make sense to ensure that the time you spend in them is enjoyable? Here at Draper Floors, we can provide you with a high quality shower or bathtub remodel that will customize the space to your liking and ensure you have a space that suits your aesthetic and functional needs. Whether you are looking to create a custom tile shower space, or you are looking to make the area around your bathtub a bit more elegant with a new tile backsplash or border, our team of professionals can make it happen.
Read More
See What Customers in Carrollton are Saying About Us
Draper Floors is Rated: 5 / 5
based on this 1 happy customer review.
---
"I can't say enough good things about Tim Draper and Draper Floors. Over the course of several years we've dealt with Tim for flooring needs and he's always been great. When he opened his own flooring company my wife decided to replace all our remaining carpeting with wood and he of course was our choice. His flooring crew was quick and professional, replacing the carpet in three bedrooms (he had already done the fourth), and replacing old wood in the living room and den. Along the way he acted as general contractor to repaint the interior of our home and eliminate all the remaining popcorn ceilings. When our master bath contractor decided to vanish, Tim and a crew got the disaster under control, replacing bad stone and granite, repairing our shower, and repainting. That looked so good we replaced the countertops in the kitchen with granite too. When issues arose, he always followed up and took care of them. He and his crews would probably still be working on projects for us but we ran out of things for him to do. The house interior was essentially rebuilt throughout. I would recommend him for any home renovation job; his knowledge of wood, stone, and tile is truly impressive."
---
Recent Articles
Carpet Type and Fiber Guide Provided by Carrollton Flooring Experts
One of the most important features of your living spaces is its flooring. For your living room and bed rooms, no flooring option creates an inviting and comfortable feel better than carpets. When you install new carpets in your home, you and your family can enjoy your property to the utmost. This highly versatile, beautify
Read More
Bathroom Remodeling Ideas For Carrollton, Texas Showers & Tubs
When it comes to bathroom remodeling ideas for showers and tubs, you can't get better advice than from the professionals at Draper Floors. In all ways possible, we love to help our customers get the information they need to make decisions for Carrollton bathroom remodeling. Remodeling gives you a great opportunity to have a new
Read More