Carpet Type and Fiber Guide Provided by Carrollton Flooring Experts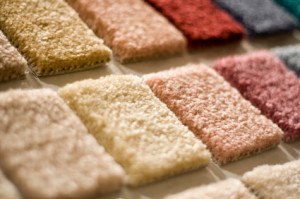 One of the most important features of your living spaces is its flooring. For your living room and bed rooms, no flooring option creates an inviting and comfortable feel better than carpets. When you install new carpets in your home, you and your family can enjoy your property to the utmost. This highly versatile, beautify, and soft flooring material is perfect for any family and living arrangement.
When you decide to install carpets in your property, the first thing that you should do is contact a professional Carrollton flooring contractor. In the local area, the most highly skilled and experienced flooring contractors are at Draper Floors. Their knowledgeable carpet design team can assist you with choosing the best flooring option for you and your family. They can then install your new carpet for you in the most expert fashion. Here are some carpet basics that you should know in order to get this project started.
Types of Carpets Available to Carrollton Homeowners
Generally speaking, there are two or three types of carpet. First, there is cut pile carpet. Cut pile refers to the fact that the carpet fibers are cut evenly and are not woven back into the mat of the carpet. Cut pile comes in a number of style options including saxony, textured, and frieze.
Saxony carpet is very dense and very popular. When smooth finished, it is referred to as plush carpet. In contrast, textured cut pile is not as dense as saxony, but it still has a very soft feel. Textured carpet also has a more casual look that is perfect for any room. As such, it is the most popular carpet option. Frieze carpets are shorter and therefore more durable; as such, it is a great option for high traffic areas and commercial settings.
The other major type of carpet is loop pile. In loop pile, the carpet fibers are not cut; rather, they are continuously looped up and under the carpet matting. As such, loop pile carpet is very durable and long lasting. Broadly, loop pile comes in two styles: berber and level loop.
Types of Carpet Fibers Available to Carrollton Homeowners
At Draper Floors, their Carrollton carpet experts can help you choose the best flooring options for all your living spaces. After you decide on the carpet type that you want, you will need to consider the material that it will be made of. Their experts can provide you with the intricate details that you need to know about all of the following common carpet materials:
Nylon
Olefin
Polyester
Triexta
Acrylic
Wool
In the end, with their expert assistance, you and your family are guaranteed to love the results of your carpet installation project. Through your educated decision, you will achieve the highest quality, best looking, greatest feeling, and longest lasting carpet for your Carrollton home.
Recent Articles
Carpet Type and Fiber Guide Provided by Carrollton Flooring Experts
One of the most important features of your living spaces is its flooring. For your living room and bed rooms, no flooring option creates an inviting and comfortable feel better than carpets. When you install new carpets in your home, you and your family can enjoy your property to the utmost. This highly versatile, beautify
Read More
Bathroom Remodeling Ideas For Carrollton, Texas Showers & Tubs
When it comes to bathroom remodeling ideas for showers and tubs, you can't get better advice than from the professionals at Draper Floors. In all ways possible, we love to help our customers get the information they need to make decisions for Carrollton bathroom remodeling. Remodeling gives you a great opportunity to have a new
Read More