Ceramic Flooring Professionals in Carrollton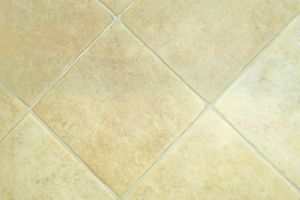 As a responsible homeowner, you know that every so often, there are projects that you need to undertake around the home in order to keep your home looking its best and to make sure that its value stays high, and if your current floors are in bad shape, or they just aren't giving your home that touch of elegance that you so desperately want, it might be time for just such a project. Here at Draper Floors, our team of Carrollton flooring professionals can help you find the perfect new flooring solution to help you maximize both the beauty and value of your home. There are a number of different, excellent flooring options out there available for you to choose from, but when you are looking for longevity and unmatched versatility in terms of design, it might be worth taking a look at new ceramic tile flooring. There are a number of amazing benefits that come along with installing new ceramic tile flooring, one of which is that with the right care, they can last you for a lifetime. When you are ready to see the difference that quality can make on your home's next flooring project, give our team of Carrollton flooring specialists a call today and prepare to be amazed.
Here at Draper Floors, each and every one of our professional Carrollton flooring experts are highly skilled, trained, and experienced in the field, letting you have peace of mind in knowing that your project is in good hands and the finished result is something that you and your family will be able to enjoy for many years to come. Our team of professionals would be more than happy to work with you directly to help you find the perfect new flooring option for your home, no matter kind of design it is that you are trying to create. If you have any questions about our full line of high quality ceramic tile flooring products, or if you would like to schedule an appointment for consultation with one of our specialists, give us a call today. Our team of experts are always standing by and would be more than happy to assist you in any way we can.
Ceramic Tile Pros
Ceramic tile has become an incredibly popular flooring option among homeowners all over the country thanks in large part to its near limitless potential. Ceramic tile comes in a wide variety of different sizes and a wealth of different shades and textures, letting it pair well with any home design that you could possibly think of. Ceramic tile's variation isn't only limited to color, however, and can also be found in a variety of styles that actually mimic the appearance of other flooring materials, like natural stone and hardwood. All of this combines to give you a wealth of different aesthetic options that you are unlikely to find in any other flooring option.
See What Customers in Frisco are Saying About Us
Draper Floors is Rated: 5 / 5
based on this 1 happy customer review.
---
"Draper Floors will be my flooring company forever...Honest, professional, and great Customer Service describes Draper Floors."
---
Recent Articles
Carpet Type and Fiber Guide Provided by Carrollton Flooring Experts
One of the most important features of your living spaces is its flooring. For your living room and bed rooms, no flooring option creates an inviting and comfortable feel better than carpets. When you install new carpets in your home, you and your family can enjoy your property to the utmost. This highly versatile, beautify
Read More
Bathroom Remodeling Ideas For Carrollton, Texas Showers & Tubs
When it comes to bathroom remodeling ideas for showers and tubs, you can't get better advice than from the professionals at Draper Floors. In all ways possible, we love to help our customers get the information they need to make decisions for Carrollton bathroom remodeling. Remodeling gives you a great opportunity to have a new
Read More